So I just walked in the house from the show and I couldn't wait to share the pics. I saw her back in MAY and once again she tore the house down. I love her. I honestly haven't liked a female artist this much in a really long time. Anyway, we're pretty tight now as you can see from the pic.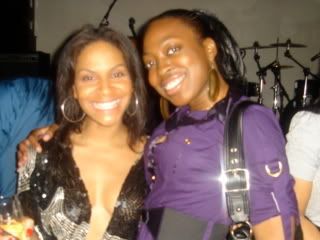 If you want to see video from the show you can go to my
music blog
. www.jonesin-eb-style.blogspot.com
The night was also an eventful one because it was the first time I met one of my fellow bloggers.
Dollface
was in attendace at the show. She got over her rodent phobia and made it so we had to get a couple pics.