I saw this on someone's blog a week or two ago and can't remember who it was... I switched the swag up a big on it anyway... because ya'll know how I do... added and subtracted a couple...
1. What is your favorite song to have sex to?
2. What is your drag name ?
Tootie... my dad used to call me that growing up and IDK why but if I had to be all dragalicious (in the words of The Karrie B.) it just seems like it would fit me best.
3. In the film made of your life, who will play you?
I am torn when it comes to this question. It would be a toss up between Nia Long and Tasha Smith.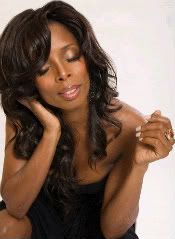 I know me and Nia don't look anything alike but I love her spunk, her swag, she is gorgeous, and rocks the short cut like no other chick. She is truly my girl crush, and I felt her anguish in Love Jones. But, she's a lil too short to play me and that's why Tasha Smith may work a little better. She has that perfect shade of chocolate like myself, the attitude, the drive... I just love me some Tasha Smith. I was drawn to her from the first time I saw her and then when I got a million calls after
Why did I get Married?
came out with everyone I know telling me I act just like the character she played, that really sealed the deal.
Now since I haven't done a RBW spotlight post in a while... and because I love looking at both these ladies (I know a lil gay right) I am going to take a little break from the questions and posts some pictures and a little info on what they have going on right now.
Nia Long recently signed on to her first (correct me if I'm wrong but I think it is) animated role in the "Family Guy" spin-off "The Cleveland Show." The show scheduled to premiere early next year, will follow Cleveland (Peter Griffin's neighbor) to Virginia where he is moving to be with his high school sweetheart and her children. Long will be the voice of Roberta, one of the stepchildren.
Tasha Smith is co-starring in the new movie
The LongShots
alongside Ice Cube and young RBW KeKe Palmer (whom I also love). In theaters today!
She hosts acting workshops to give advice and direction to some up and comers on how to hone their craft. My roommate, who is an aspiring actress, just got back from the workshop she did in Atlanta and felt she really got a lot out of it. We talked for a long time about everything she learned and I almost felt like I wanted to go just to be in her presence and feel the realness and I have no desire at all to be an actress. If you are interested you can go to her website to get more info www.tsaw.com
OK now back to the questions
4. What is one thing that you would change about yourself?
Patience. I live by this conversation from Love Jones...
Nina Mosley
: You always want what you want when you want it. Why is everything so urgent with you?
Darius Lovehall
: Let me tell you somethin'. This here, right now, at this very moment, is all that matters to me. I love you. That's urgent like a motherfucker.
...and tend to cut people off when they can't keep up... instead of being patient.
5. What's your status message on your preferred social networking site?
myspace - Eb the Celeb has reached the age of enlightenment and some people just don't measure up anymore
facebook - Eb the Celeb is encouraging some people to fall back that are trying to be in my front row
Now your turn to answer the 5 questions...
Have a great weekend everybody!