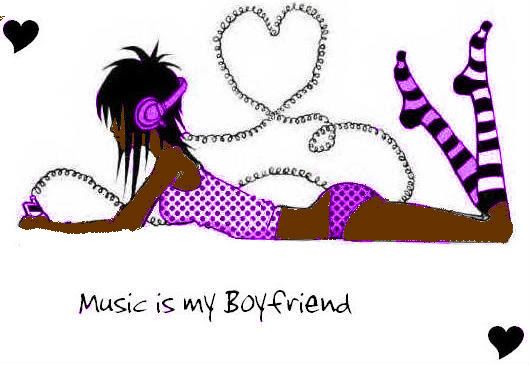 1. Song that makes you dance, no matter what:
"Get Me Bodied" Beyonce
2. Song you'd use to tell someone you love them:
"With you" Tony Terry
3. Song that has made you sit down and analyze the lyrics:
"Retrospect for Life" Common feat. Lauryn Hill
4. Song you like that a two-year old would like:
"I like to move it, move it" from Madagascar
5. Song that gives you an energy boost:
"Just Fine" Mary J Blige
6. A song you and your grandparents would like:
"Never to much" Luther Vandross
7. Song you really liked when you were in high school that you still like now:
"What are we gonna do" Dru Hill
This song brings back so many memories. Our dance troop danced to this song at an assembly and it was like the ghetto forbidden dance and they were going to try and suspend us because it was too provocative...lol. I still think it was done tastefully til this day. Here is the page from my high school scrap book of pics from that dance.
Another song that used to be my jam in high school that I still bring out of the crates on the regular is Jon B. "They don't know"
8. A sad song that would be in the soundtrack of the movie about your life:
"Stupid" Toni Braxton (I spent too many years of my life going back and forth with the ex and that song says it all)
9. Peppy song that would start the opening credits in the movie of your life:
"Live your life" T.I. feat. Rihanna
10. A good song from a genre of music that no one would guess you liked:
"Call me when you're sober" Evanescance
11. Song you think should have been playing when you were born:
"Star" Janelle Monae
12. Favorite duet artists:
Rick James and Tina Marie
13. A favorite song you completely disagree with:
"Nothin's Free" Lil Jon feat. Oobie
I agree that nothing in life is free but I don't agree with the stripping pimpin prostitute aspect of the song. That's still my jam though
14. Song that you like despite the fact that your IQ level drops several points every time you listen to it:
"Bust it Baby" remix Plies feat. Ne-Yo
15. Smoothe song for relaxing:
it's a tie - "Closer" Teedra Moses and "My first love" Jaspects feat. Janelle Monae
16. A song you would send to someone you can't stand:
"Down for my niggaz" C-Murda feat. Snoop Dogg
17. Favorite political track:
"My President is Black" Young Jeezy
18. Favorite track from a band considered a "super group":
"Bad Habit" Destiny's Child
19. A song that makes you reminisce about good times with a family member:
"The Boy is Mine" Brandy & Monica
This used to be me and my aunt's favorite song to do at karaoke
20. Favorite song from a soundtrack:
"Top Shotter" Belly Soundtrack - DMX feat. Sean Paul & Mr. Vegas
21. Your favorite song RIGHT now:
This changes like every 5 minutes but right now I have that new Ginuwine on repeat.
The hook got me:
If this is my last chance
to love you
I'm gonna play it like a grown man ought to
If I only got 1 shot
to win you
Then call me Jordan 4th quarter in '92
I'm gonna do it
No matter what your girlfriends say
I'm gonna do it
Believe me baby talking bout that kinda change
From a boy to a man
Like Barack and his plan
If this is my last chance....yeah
Have a great weekend everybody!
I'm finally going to see Maxwell and Jazmine Sullivan on Sunday. Still haven't decided who I'm going to take with me. I was going to take NC Boo, but he just done got on my nerves the past couple days. I can't stand an insecure man. So I invited him over to watch the game with me on Monday. That was cool at first until my phone rain or I got an email or text. He kept running his mouth talking about "Oh that must be ya other boo, or dang ya phone be off the hook" He lucky I didn't cuss his arse out then.
Tuesday we talked on the phone for a hot second. Wed he called and I was sitting under the dryer so I answered but told him I would call him back. Things got hectic, I had plans that evening so I never got around to it. I saw when I got home that he had called again that night when I was out but since my phone was in my purse I didn't get it. So I called him early afternoon Thursday but got no answer. He calls me back at midnight last night and I was just dozing off so I didn't answer. Do you know I woke up to a text that read "I get the picture." WTF - We have been playing phone tag. What the hell kind of picture is there to get. I just cussed his ass out via text. So hell NO I ain't taking his arse to the concert with me now. I can't stand no clingy, insecure, wanting all of ya damn time type of dude. Ugh!!
Anyway, I might take Semipro. Sunday is usually his daddy/daughter day but since the show doesn't start until 7:30 maybe he'll be able to make it. If not, it will be a ladies night.