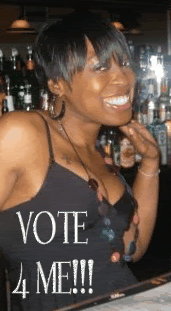 Hey everybody... its been a little over 2 years now since I started this blog and I've gotten so much wonderful feedback. Now I need all my readers to do ya girl a favor and vote for me in the Black Weblog Awards. Only 2 weeks left to be nominated. The 1st round ends Saturday, July 25th so I need your help. All you have to do is click on the link below or on the banner in the side panel. Check the box for best personal blog... and click VOTE!
Also if you feel compelled you can vote for my twitter microblog while you're there as well. @Eb_the_Celeb
Thanks in advance for your support!
http://vote.blackweblogawards.com/vote/XYdZGVFHonXTJsN5